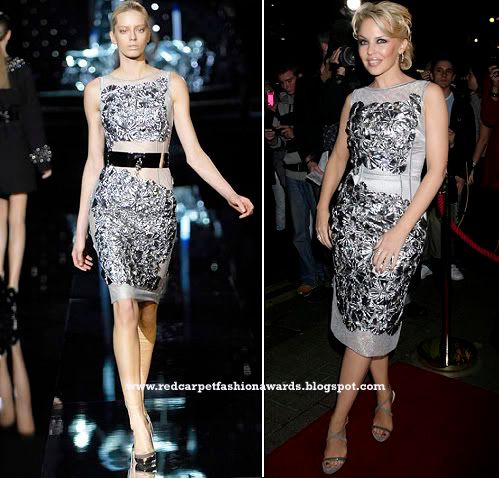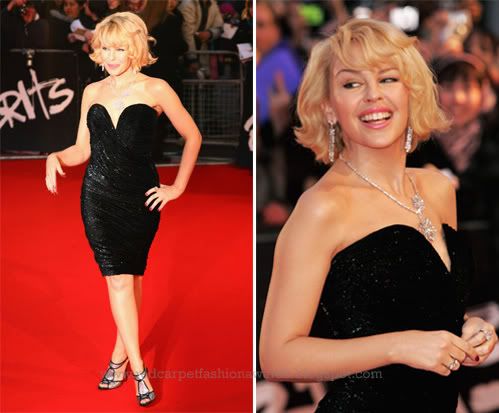 Kylie Minogue was awarded an OBE -- Order of the British Empire, a civil honor not as high as a knighthood (or a ... dameship) but still pretty cool -- today by Prince Charles in a big ol' ceremony at Buckingham Palace, and she picked this Yves Saint Laurent dress in which to accept it.
It reminds me of the bulletin board my 3rd grade teacher decorated to explain the star-grading system in our journals. If I'm interpreting this constellation correctly, her boobs and left thigh get top marks for grammar, composition, and imagination; the right side of her waist is well above average; her navel is coming along just fine but maybe has issues keeping its "there/their/they're" rules straight; and her upper right thigh and left shoulder... sure are out there trying, and are really sweet, with a
great
personality.
But she's not all spackled up within an inch of her facial pores' lives, so that's good. And it covers everything that should be covered; props up that which needs propping. Plus, today is basically Friday for me, since we have a long weekend, so I'm in a good mood. But is all that enough that I should give her a pass?