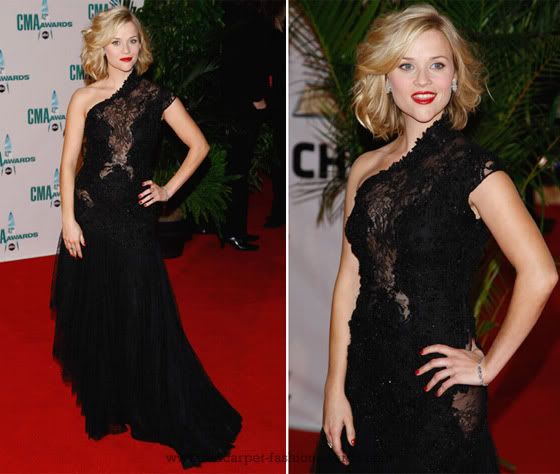 Reese is a tiny, tiny person, which I can say with certainty based on first-hand experience with reading her IMDb page. She's under 5'2". So not only is this a lot more look than she usually sports, but it's REALLY a lot of look on her, full-stop. It's just sort of... messy and distracting, and cumbersome, and hell-bent on shoving her boobs into her armpits. The pattern on her chest reminds me of Alec Baldwin's crazy downy chest hair back when he had his shirt off all the time on
Saturday Night Live
. But I like this nevertheless.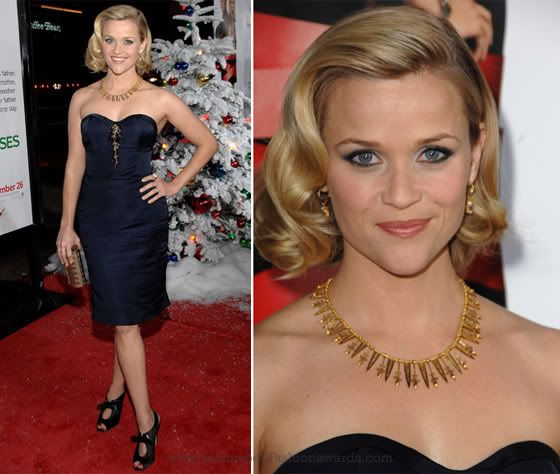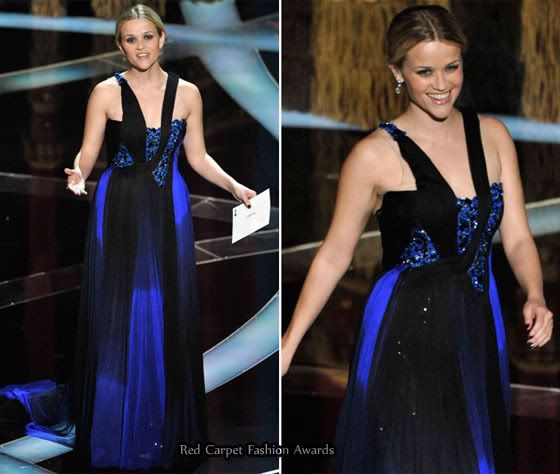 There's a very pretty bodice and a lovely royal blue fabric hidden under a big black tulle... thing. It reminds me of how I am at Christmas, or my birthday: Any ribbon on any package ends up on my head, my shirt, or around my neck, because I am a giant child at heart -- and also, where's the fun in buying a cool adornment like that just to have it disappear under a mountain of wrapping paper? So here, it kind of feels like the dress arrived in a very depressingly packaged box (perhaps with a meaningful card: "Carpets are red / this dress is blue / please wear it to the Oscars / or else I'll come unglued") and Reese decided to hang the ribbon on her shoulders rather than waste it. I absolutely love her gown.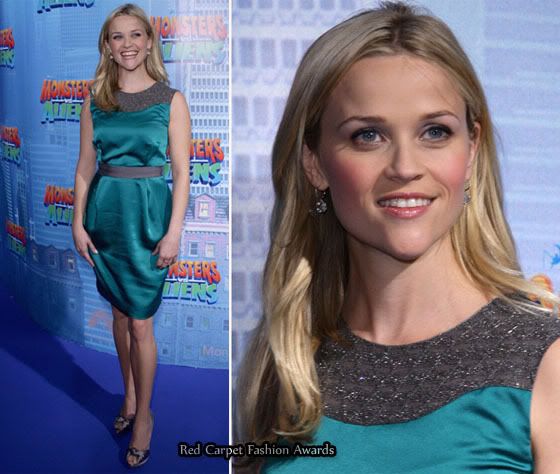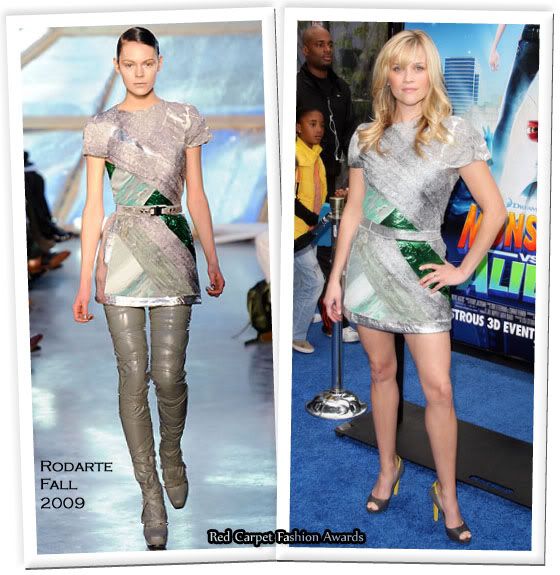 The hair is sassy. The shoes are random enough to be interesting but not so much that they repel me with the rest of it. Yes, it's short, but but obscenely so -- and frankly, it's nice to see Reese having a bit of fun with the fact that she's got really insanely awesome quad muscles right now, given that she trends toward the prim a bit.