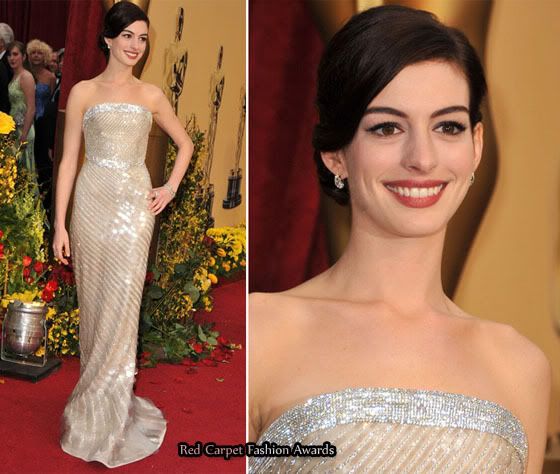 I think I love it on her. It doesn't make her look bottom-heavy at all -- it makes her look
curvy
, or at least curvier, because the cut gives her hips. All those paillettes catch the light in a really fanciful way, and she did an artful job of being restrained with accessories on a night where the folks at Harry Winston -- or some other Beverly Hills bling emporium -- were on their knees begging her to put on another $2 million or so.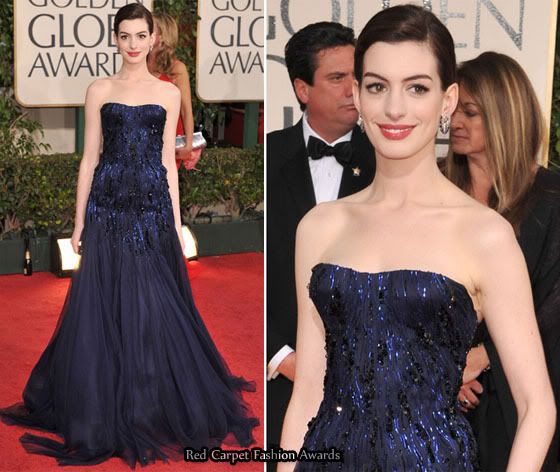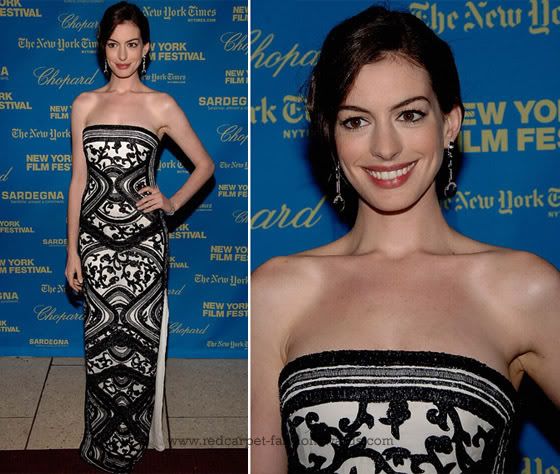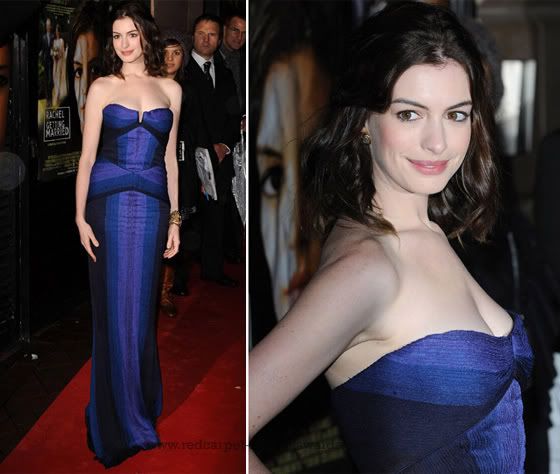 I mean, I want to reserve judgment on the gathering at the hips a bit -- I'm not sure why ANYONE would want a horizontal line there, but I guess these things happen -- because the color is really good on her. And I love the neckline.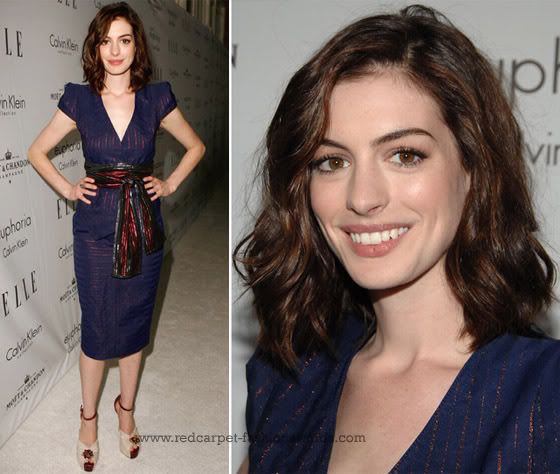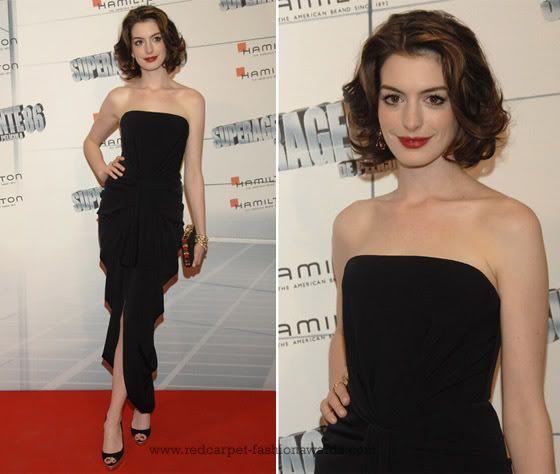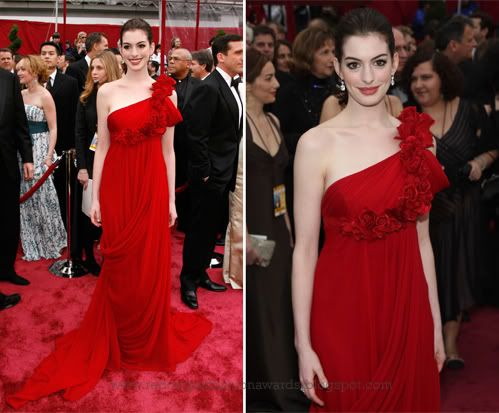 I am in love with this Marchesa dress, but I hate the chunky, heavy black pumps with this dress. No. "Okay, America, you got me. I stole this before Johnny Weir was finished with it, cut off the pants, and strategically shaved it into a mini dress.