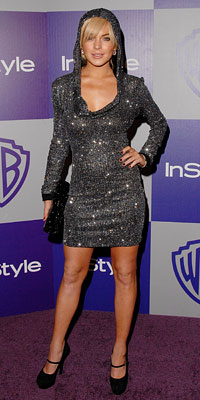 I only like this look because of Lindsay's gorgeous sizzlingly sparkly Brian Lichtenburg hooded dress.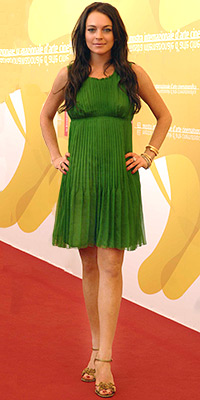 I love redheads in green, just as I do here with Lindsay channeling her idol Ann-Margret in a curve-loving moss-green knife-pleated baby-doll dress and an armful of gold bangles.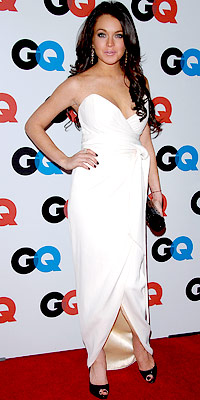 Lohan contrasted her Zac Posen white dress with black patent-leather Christian Louboutin heels.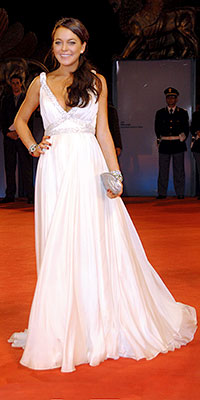 Lindsay Lohan swept down the red carpet in this stunning long white goddess Marchesa gown with braided straps. Her diamond bangles and silver clutch bag echoed her dress's beaded-bodice detail. I am amazed!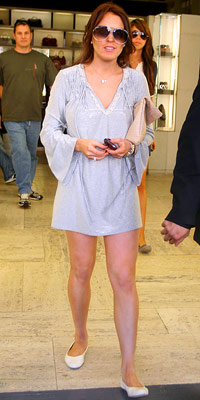 Lindsay looks healthy and beautifully plump in this cool Kate and Kass's Phoebe Snow dress—a great option for a weekend shop-a-thon.
I love how Sienna Miller Lindsay looks here. Cool.
Oh where oh where has this healthy, natural redheaded Lindsay Lohan gone? Come back darling!