Shu Qi also wore a breath-taking nude gown on the red carpet at the 2010 Hong Kong Film Awards.
The 2009 Cannes Film Festival judge looked so regal as she glided down the red carpet wearing a strapless Elie Saab Fall 2008 Couture gown.
This dress is typically stunning, and typically embellished.
Shu didn't need jewels as the embroidered details on her tiered skirt sparkled enough.
The gorgeous Taiwanese actress Shu Qui wore a nude colored Bottega Veneta Spring 2009 one-shouldered dress, with matching wedges from the same collection.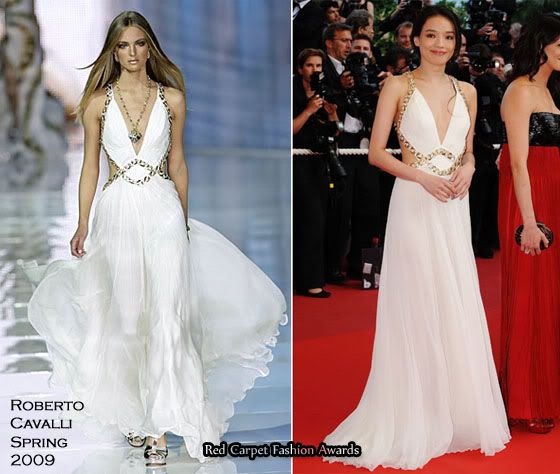 Shu Qi looked angelic wearing a white Roberto Cavalli Spring 2009 gown, which had a gold chain detail embellishing the trim of the bodice.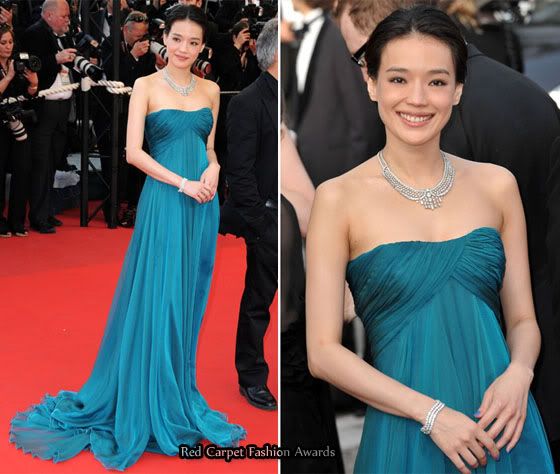 Shu Qui wore a beautiful teal strapless Roberto Cavalli gown with a stunning diamond necklace.
Shu Qi's blue one-shouldered Roberto Cavalli gown, was decorated around waist, and on the shoulder strap with black crystal embellishments. Her sapphire blue earrings and ring, complimented her gown beautifully.
Shu Qi wears a strapless pink Salvatore Ferragamo Spring 2009 satin gown and Roger Vivier heels. The gown was gathered above the waist with a circular silver clasp, which complemented her silver necklace.
Alas, my girl-crush, the ever delicatly beautiful Shu Qi. I was convinced her gorgeous gown was from the Ralph Lauren Fall 2009 collection, but on closer inspection it appears that the two gowns are just very similar. The 2009 Cannes Film Festival judge glows in her shimmering strapless gown. Yet another winner for Shu.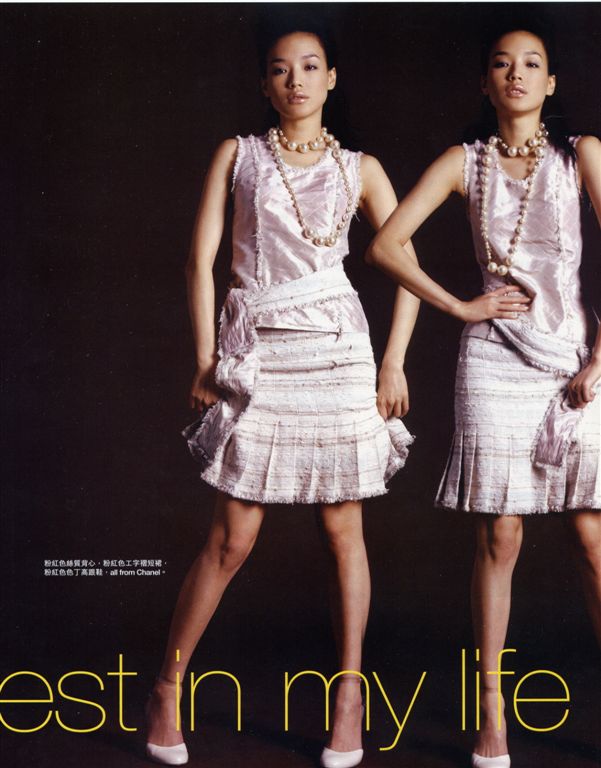 In a cute pink tweed Chanel outfit.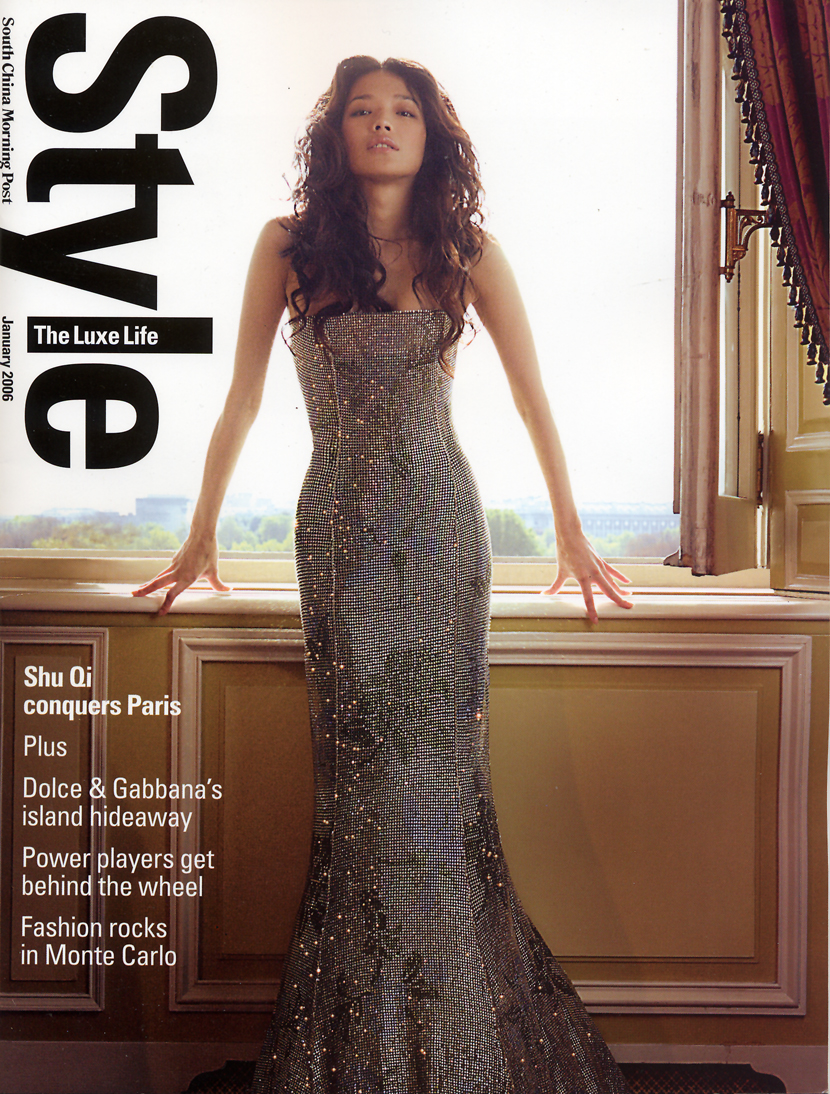 In a platinum sparkling metallic strapless knock-out gown.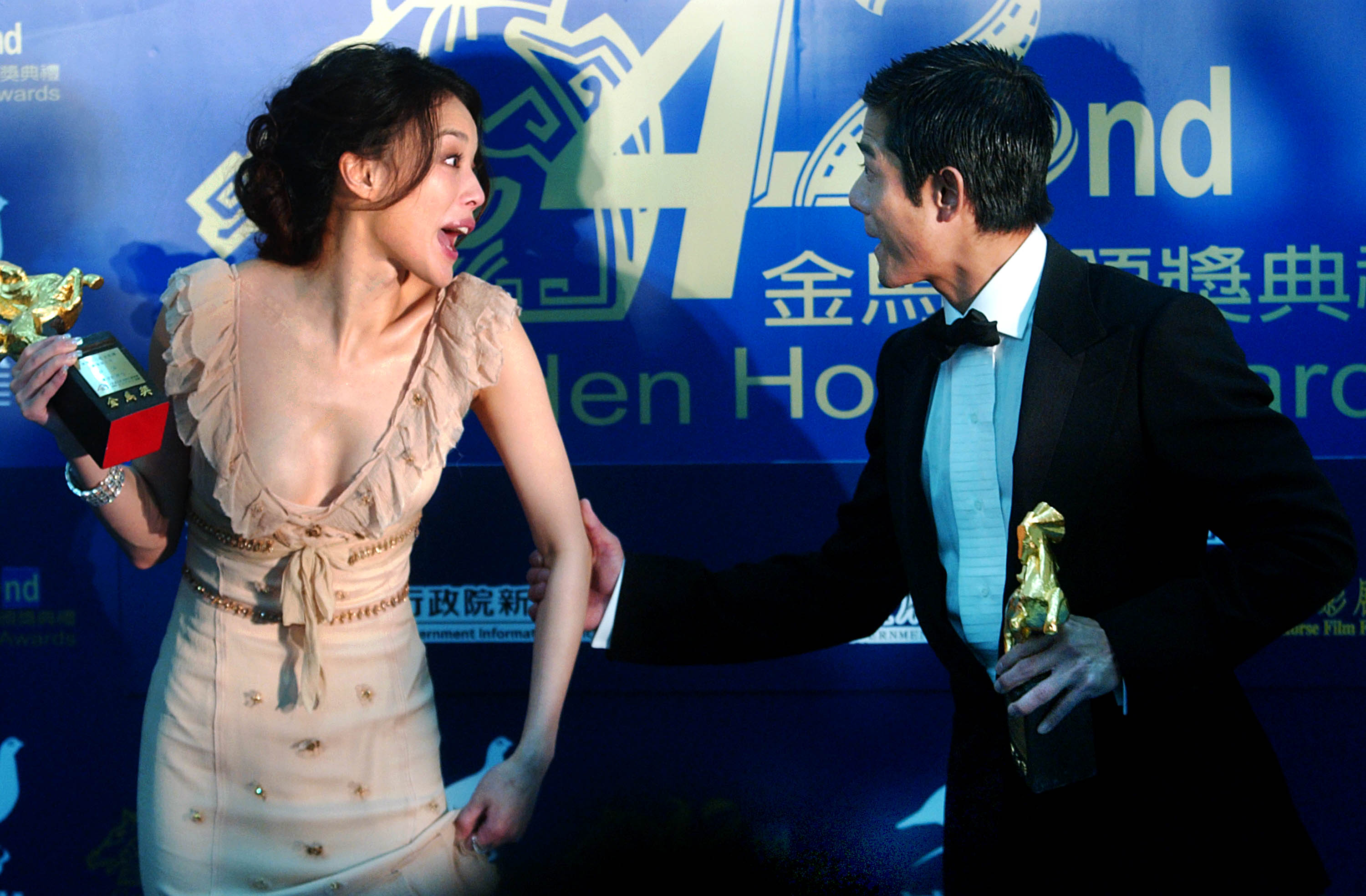 In a gorgeous blush chiffon gown.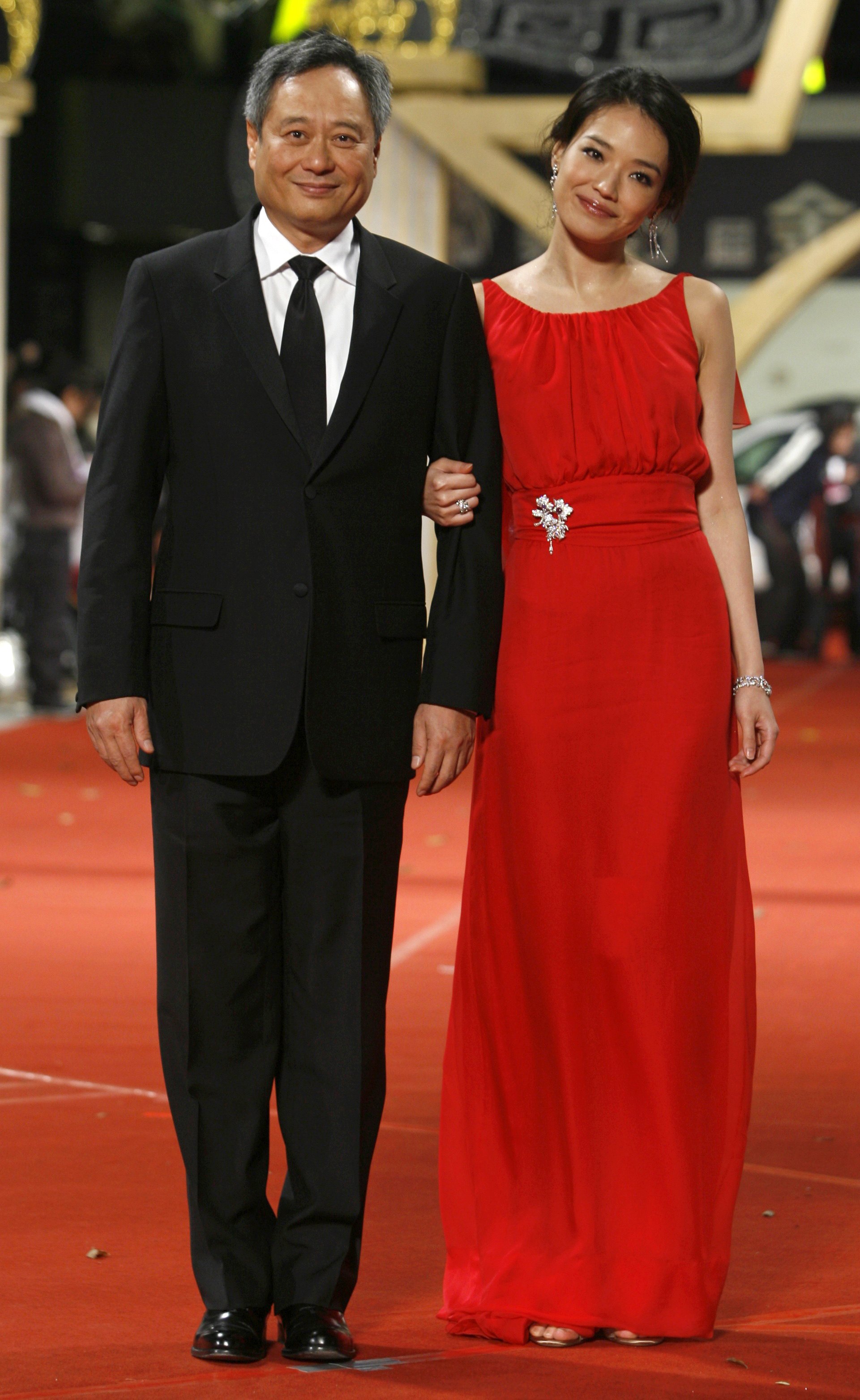 A lovely lady in radiant red. The look on that man's face is hilarious.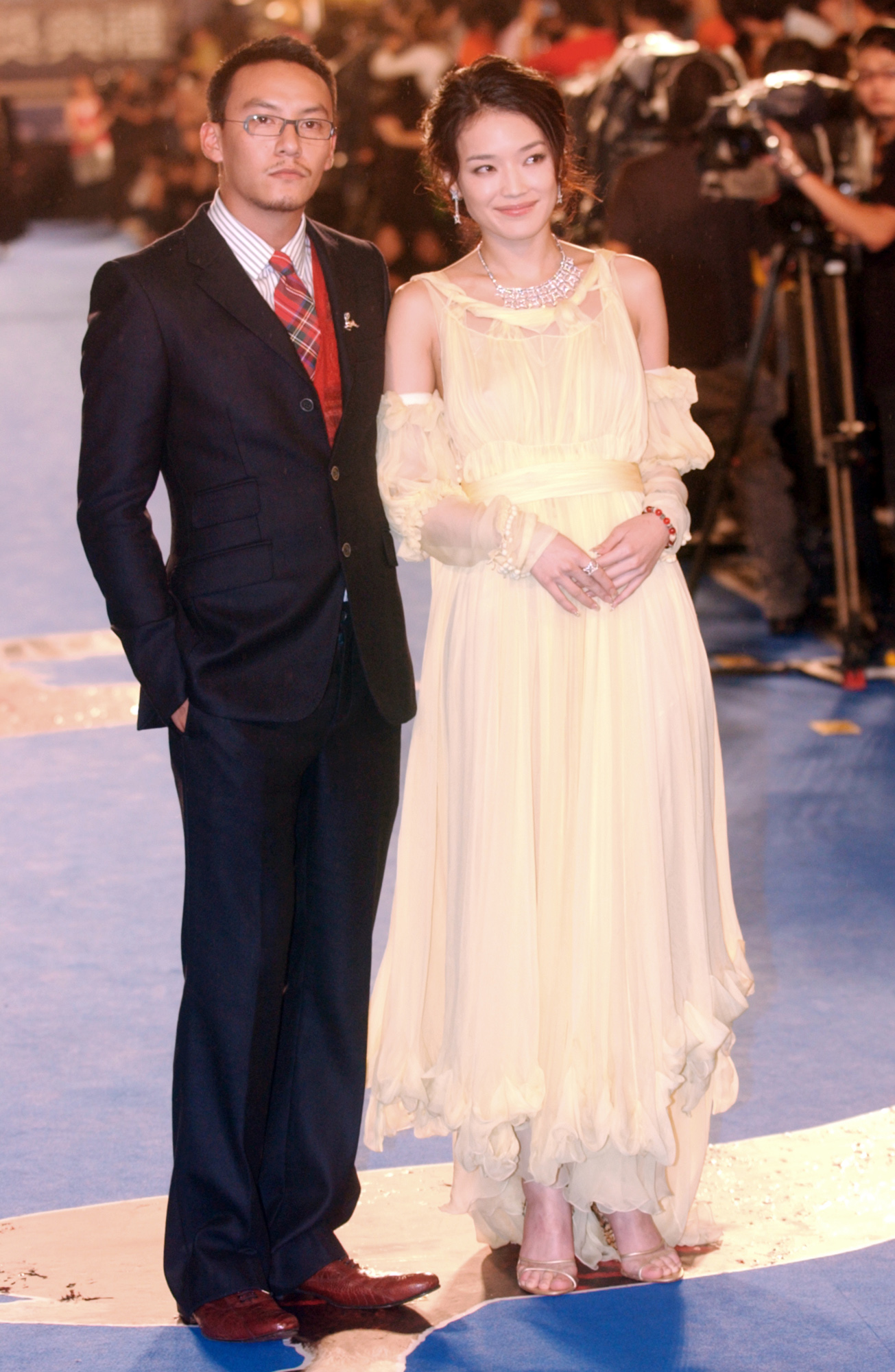 In a flowing buttermilk chiffon gown. The man next to her looks suavely preppy.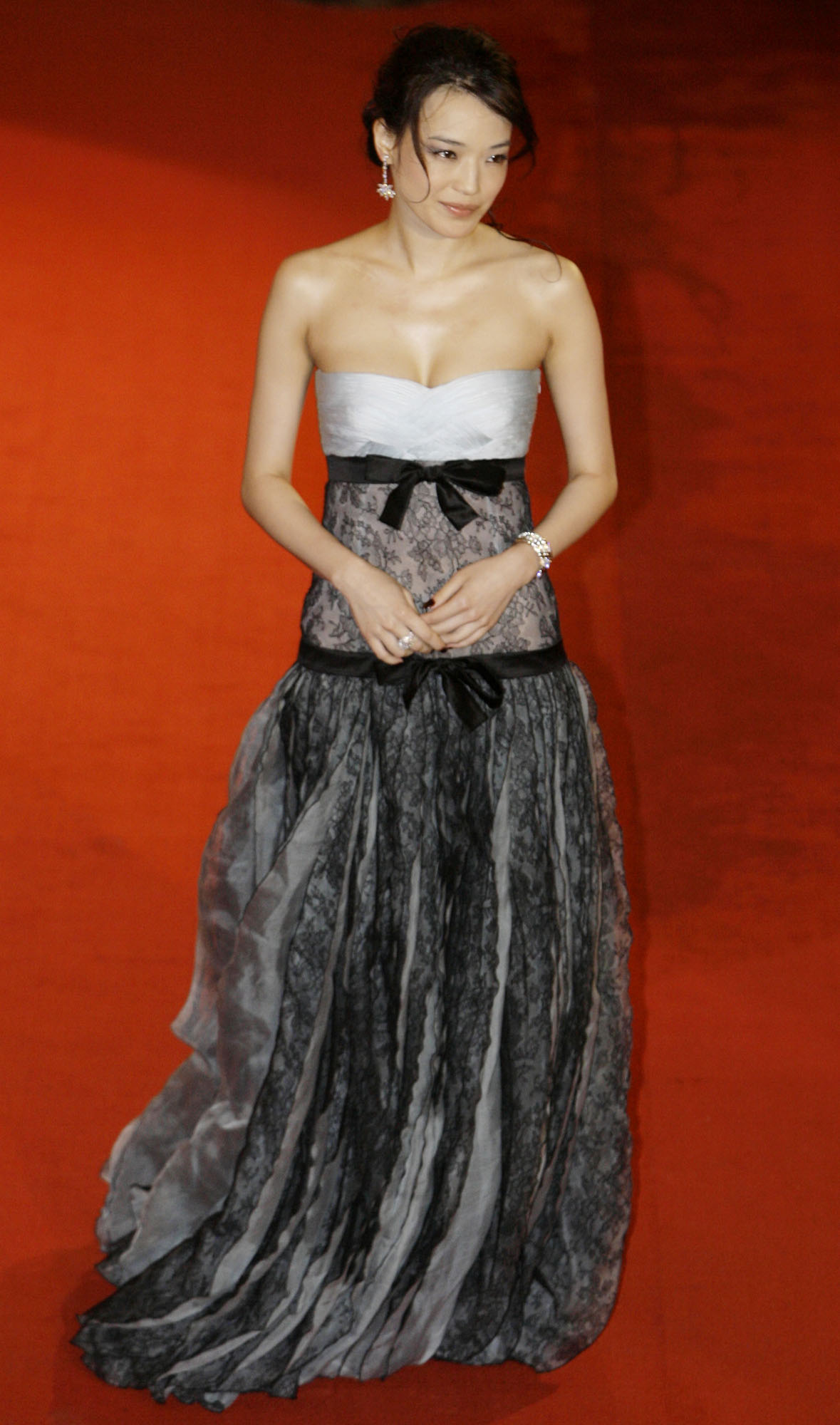 Taiwanese actress Shu Qi stuns in a gorgeous Valentino strapless lace gown.