Looking sexy in Herve Leger by Max Azria Fall 2008.
The haltered Chanel Fall 2008 Couture gown had a fish scale-like black and white sequined bodice, with a tulle layered skirt, and a tulle train which starts from her shoulders and then cascades down her back.
Olga greets the paparazzi with a chic fur ensemble.
Olga's red turtleneck Valentino Spring 2009 Couture gown with a thigh-high split is not easy to pull off. The color is divine, the split is sexy, the structure and draping is exquisite.
Olga is stunning in the flesh. She happily spoke to reporters as she made her way to her seat wearing an Elie Saab Fall 2009 dove grey dress.
Olga Kurylenko cozys up to her friend designer Elie Saab, wearing his stunning long blue draped gown with twisted double straps. The gown is from the Spring 2010 collection. She look so beautiful as the straps wrap about her body like a "mummy." Her make-up is also flawless as she carries a gold Elie Saab clutch.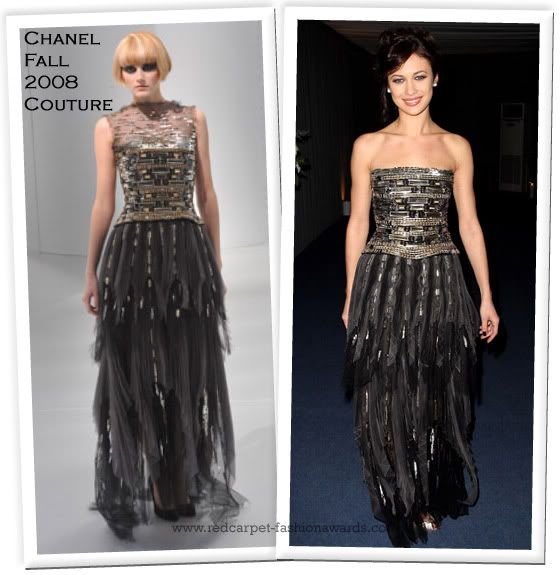 Olga is gorgeous in her Chanel Fall Couture 2008 gown. The bodice was covered in gold and silver jeweled embellishments, whilst the skirt was shredded with a few jewels adorning it.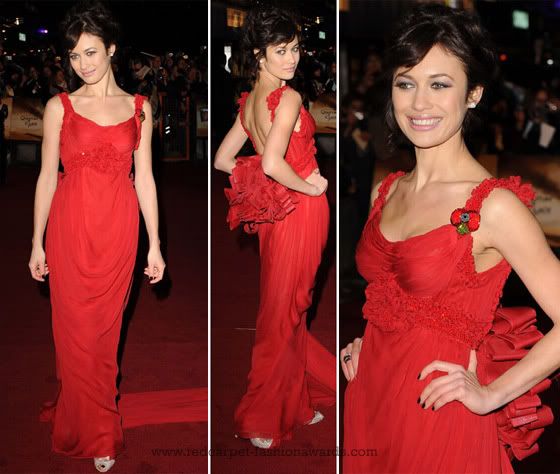 Olga is stunning in her Valentino Fall 2008 Couture gown.
This time she wore a cropped jacket with jeweled details, and a drop-waist white dress from the Chanel Spring 2009 collection. Simple, but very chic.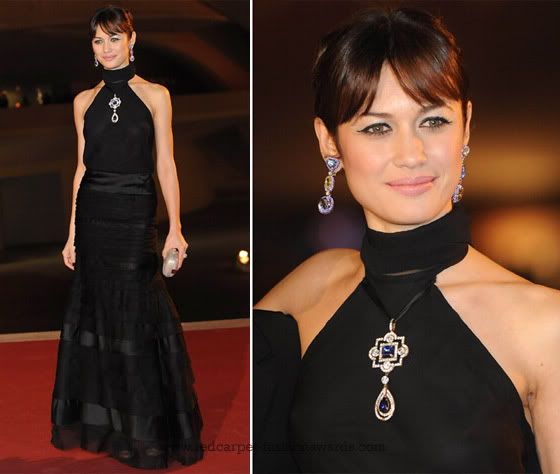 Olga Kurylenko is gorgeous in her Yves Saint Laurent Resort 2009 black bowed fuchsia silk gown, which she complimented with matching fuchsia earrings, with an ivory teardrop.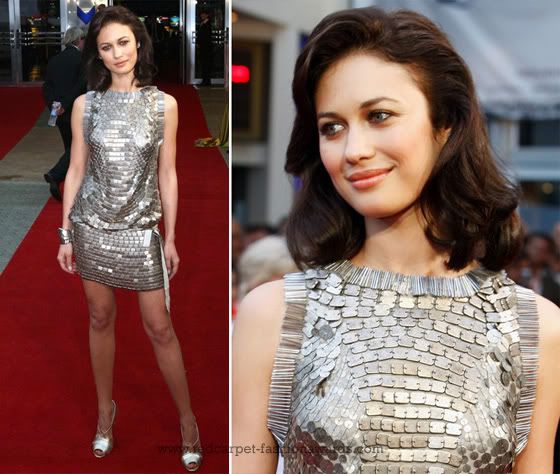 Olga Kurylenko looked drop dead gorgeous once again, showing off her long legs in a silver paillette covered Collete Dinnigan Spring 2009 dress with low waist dress with metallic peep-toe Jimmy Choo's. Stunning.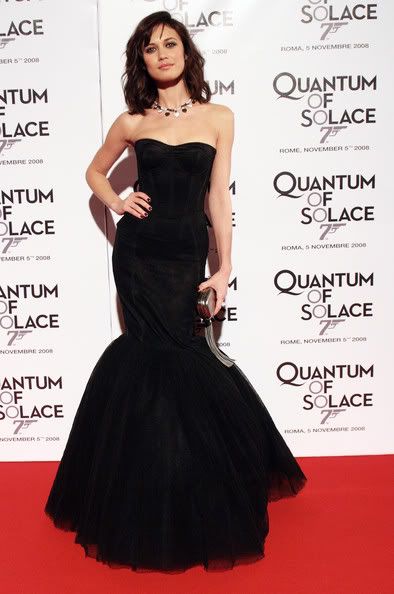 May I just say WOW. Olga Kurylenko is working the ass off of this dramatic Dolce & Gabbana fishtail gown. I love the sexy silhouette it gives her, the mermaid hem, the corseted bodice, the tussled hair, the soft make-up. The actress's finishing touches included a jeweled choker and metallic clutch. LOVE, Love, love.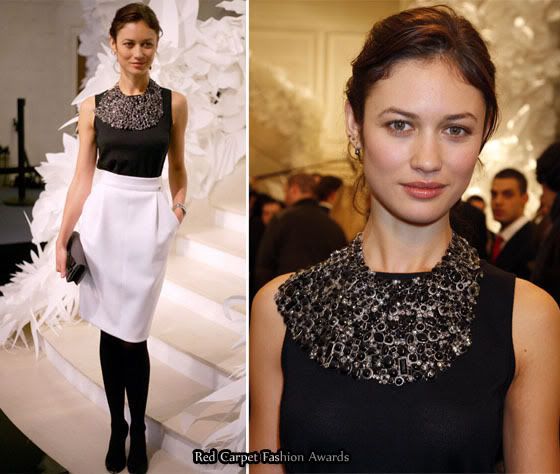 Olga Kurylenko was back to her breath-taking best wearing a tailored white skirt, and a sleeveless black sweater, with stunning statement necklace. Head-to-toe in Chanel of course.
Olga Kurylenko looks tantalizingly sexy in her black Jasmine di Milo Spring 2010 dress.