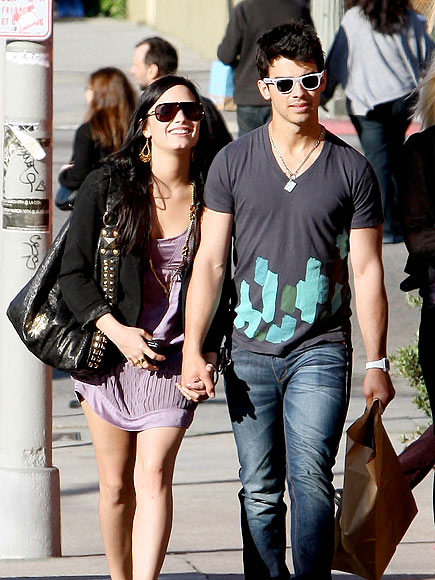 Demi wear Ray Ban sunglasses and carries a Prada bag.
Demi wears buckled Chloe boots.
Demi Lovato shimmers in her gold bustier Ina Soltani dress that she paired with black t-strap Yves Saint Laurent Tribute platform sandals.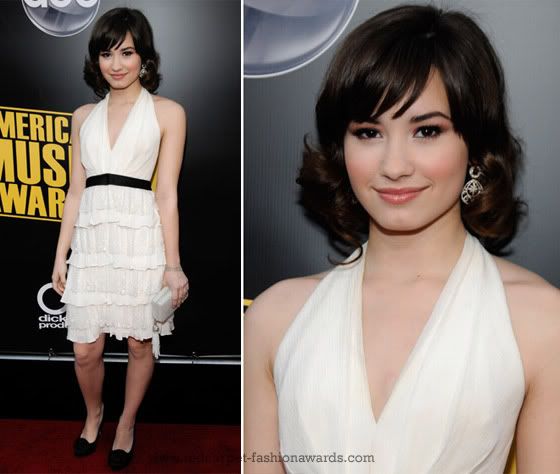 Demi Lovato looks gorgeous and angelic in her white tiered lace Gustavo Cadile dress with she paired with a silver sparkling box clutch, silver drop earrings and bracelets and black pom pom detail pumps.
Demi Lovato wears a nude and black silk-blend strapless structured Alexander Wang corset dress with an adorable sweetheart neckline. Demi wore Yves Saint Laurent Tribute Two's with her dress and added a stunning antique Swarovski crystal necklace.
Demi wears a Jenny Packham Spring 1010 nude dress with a jeweled neckline with nude Guiseppe Zanotti nude pumps. Demi was too nude- she needed another color to keep the look from washing her out. Demi wears a Tacori ring, and Martin Katz diamond earrings.
Demi wears a white pleated Grecian Camilla & Marc dress with Alex & Ani gold accessories and gold pumps.
Aviators and her favorite Prada bag.
Ray Bans and her Prada bag.
Demi carries her trusty Prada bag.
Ray Ban sunglasses and a Prada bag.
Demi carries a Prada bag.
delete