Eva Mendes carried a gold leather minaudière Ferragamo clutch to complement her Missoni gold and grey knit dress.
Joy Bryant has lost none of her flair as she looked gorgeous in a gold asymmetrical Missoni maxi dress.
Margherita Missoni wore her family signature zig-zag knit print, whilst Amber Valletta squashed the twins wearing a yellow strapless dress. Both Joy and Amber opted for stand out clutches.
Nicole Richie wears a swirling print Missoni print dress. My first thought was that this dress could easily be mistaken for a Pucci dress.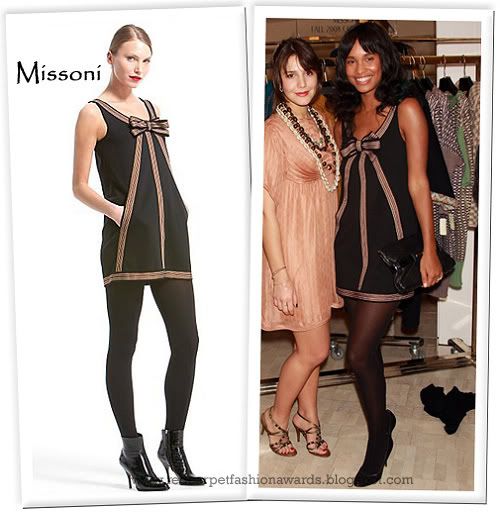 Margherita Missoni, ambassador and heir to the
Missoni
fashion house, wore her vest with a white and pink polka dotted maxi dress when she hosted a party to help support
OrphanAid Africa
at the
2008 Cannes Film Festival
. She teamed her dress with a metallic grey Louis Vuitton Limelight clutch with gold bangles and a gold necklace. I prefer a plain white dress with this overly embellished vest.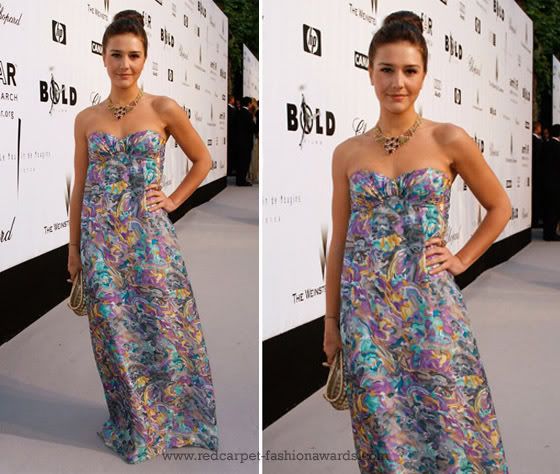 Margherita Missoni looks stunning with her hair tied back, in this sweetheart neck-lined Missoni Spring 2008 strapless multi-colored printed gown.
Margherita wears a pretty orange dress with an ornate gold belt, beaded sandals and a Louis Vuitton Monogram Afterdark Motard clutch. The Afterdark bag is mostly
suede with glossy monogram trim,
silk lining, wide straps for carrying, or you can fold the bag over, to convert it into a clutch. Clever.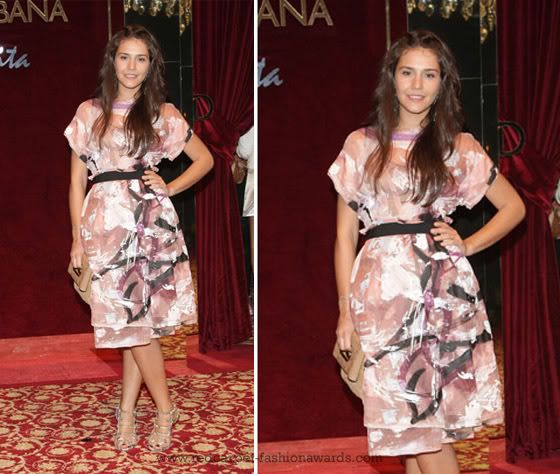 Margherita Missoni takes a night off wearing her family's designs, to wear a hand-painted Dolce & Gabbana Spring 2008 organza dress.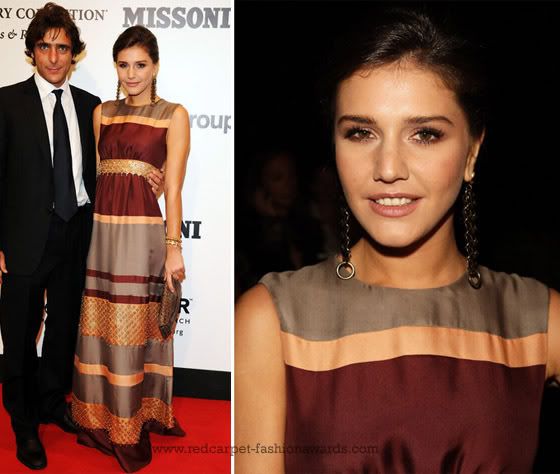 Margherita Missoni is of course wearing a dress from Missoni. Her maroon, peach and taupe column dress with embellishments, was modified from the Fall 2008 collection.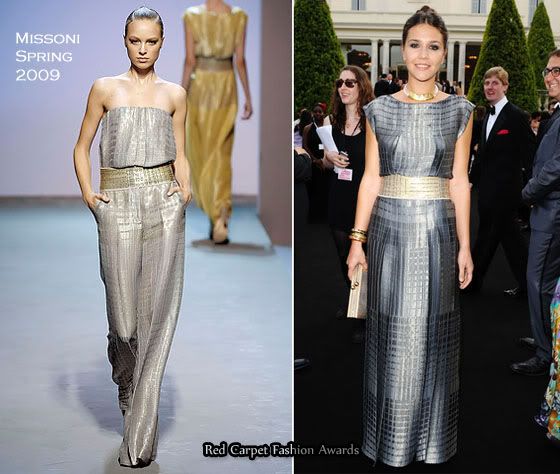 Margherita Missoni represented her family brand in the way she always does, with style and grace. Her lurex silvery blue
Missoni Spring 2009
gown, with a gold waistband, is a modification of the strapless jumpsuit which was presented on the runway. Her added gold jewelery, and a matching mini clutch were the perfect touches for added glamour.