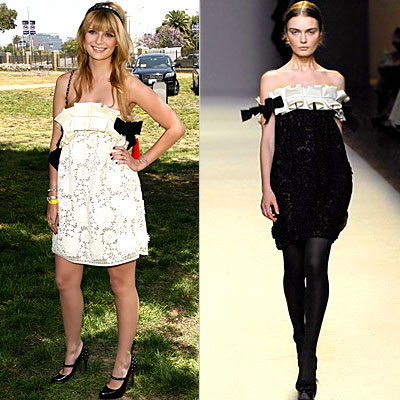 Mischa Barton looked extra-fanciful in the ivory lace empire-waist Valentino dress worn with her favorite hippie headband and studded Louboutin mary janes.
The runway dress
is a black lace version worn with opaque tights and major heels. I prefer Mischa's look; it is tempting to wear tights with this dress, and I am so glad she didn't. The bad news is, she was a little too inspired by her napkin-folding seminar.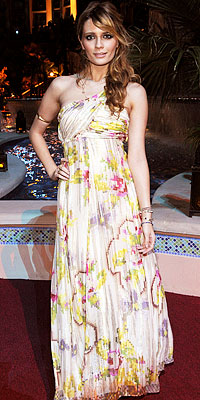 Mischa wears a floral goddess Matthew Williamson draped gown that she accented with bohemian bangles.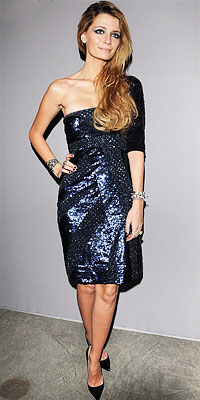 In Elie Saab.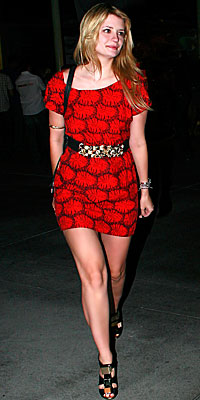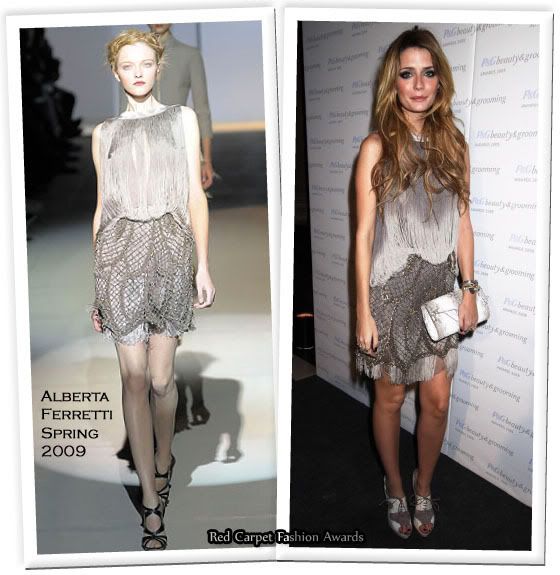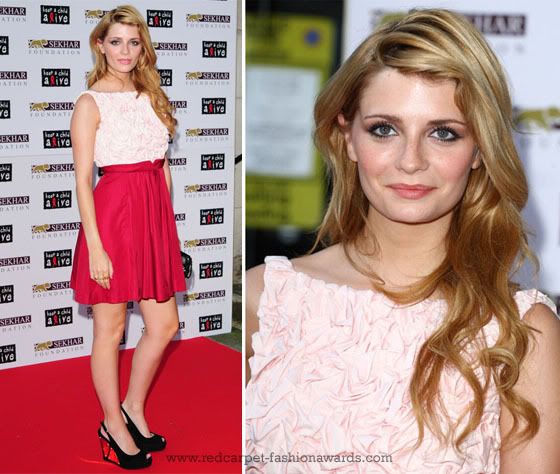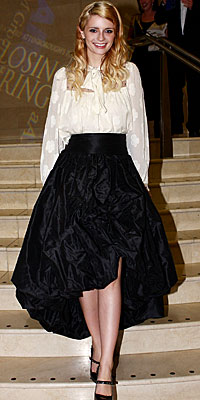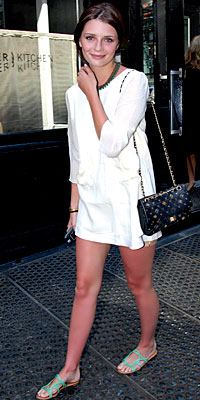 In a white dress, green necklace and sandals with a Chanel bag.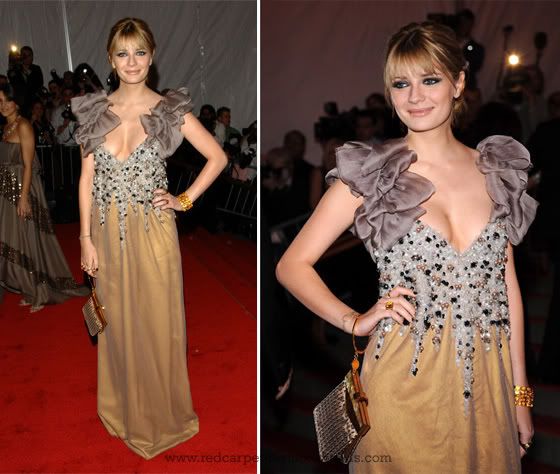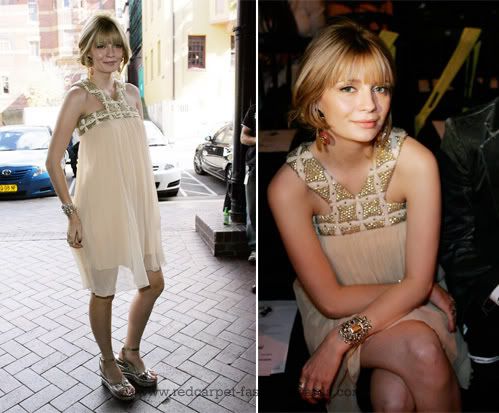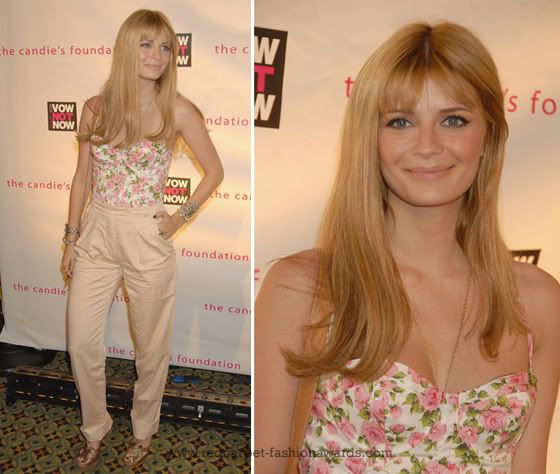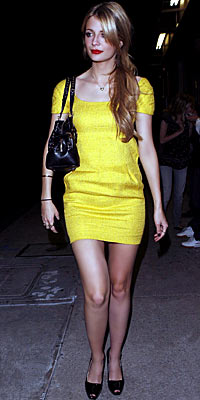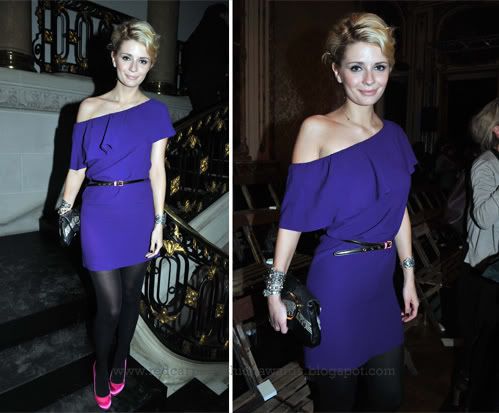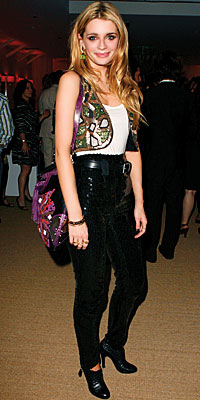 Barton wore sequined b'ack pants from Iceberg with Chanel boots, a Gucci bag and a Phillip Lim vest.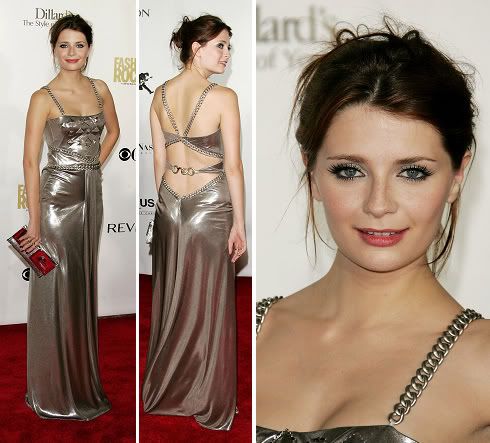 In Versace.
In Marc Jacobs that she wore with bracelets from Van Cleef & Arpels and Simmons Jewelry Co.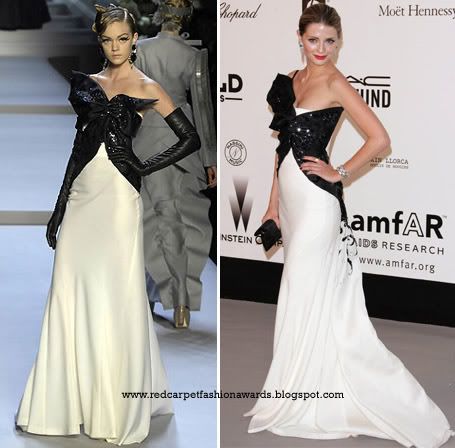 In a My Fiar Lady inspired Christian Dior by John Galliano gown.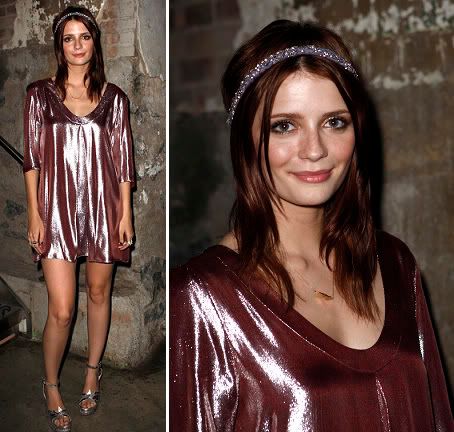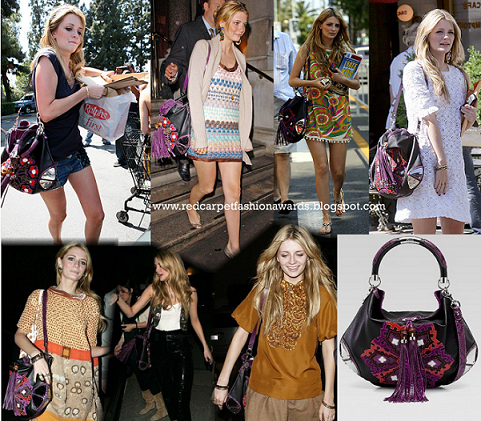 Looking gorgeous in a lovely Roberto Cavalli dress.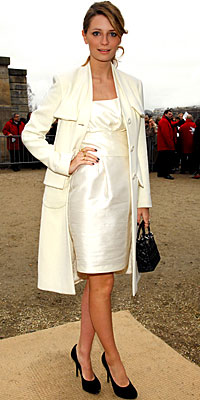 Barton was poised and polished in her winter-white ensemble that she contrasted with a black bag and pumps.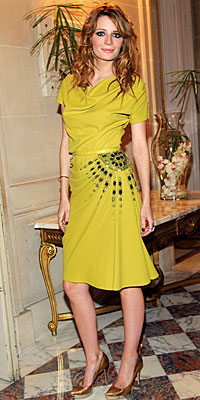 Clearly, Mischa Barton has unusual taste in clothes. That's about as controversial a statement as, say, "Peter Gallagher's eyebrows are kind of large," or, "Paris Hilton's not a virgin." And while oftentimes we don't think that taste serves her figure or our eyeballs particularly well, there are times when she steps out in something that completely works, like here, in Christian Dior. It's a challenge to pose in that dress -- in that color -- and have the most lasting impression be, "Wow, Mischa Barton is gorgeous," but that's basically what my reaction is to this photo. Chartreuse is not a color I particularly gravitate toward, as it's bright to the point of being almost garish, and could threaten to cast a yellowish pall on even the rosiest of skin tones. But Mischa is rocking the hell out of it. I love, and covet, her sexy tousled hair and perfect eye makeup.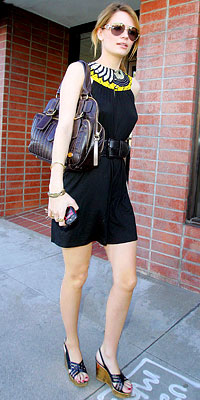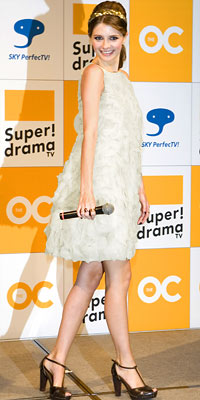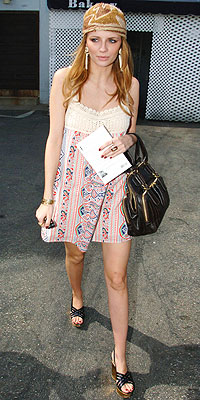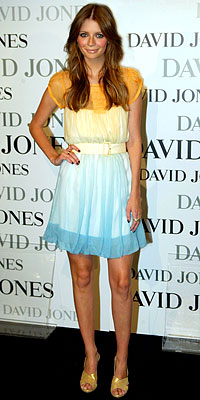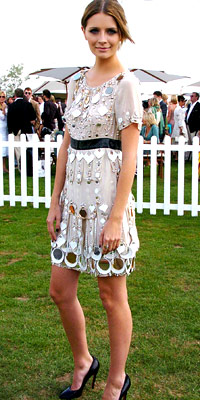 Mischa Barton showed off her legs in a gorgeous mirror-embellished Louis Vuitton dress and a pair of high, high black patent pointy heels.