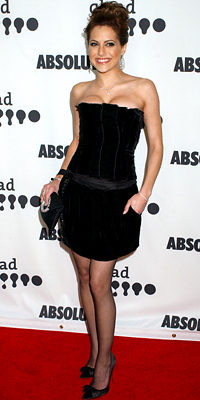 Coco Chanel said, "I want to create classics." And in 1926, with the little black dress, she did. There's no easier way to look elegant and pulled together. Some may call the look plain, but with such a variety of styles, it's far from it. Brittany Murphy is saucy in her strapless J. Mendel dress. Remember that the dresses allow for standout accessories. Choose a style that works with your legs and neckline. Best of all, this look will never go out of fashion.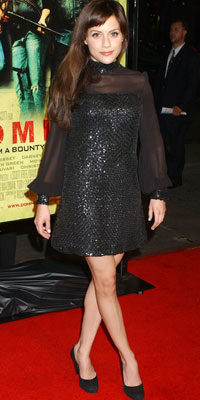 This blouson-sleeved dresses doesn't scream for attention—it whispers for it. The refined lines transform the wearer into something of a goddess. Aside from playing on the vintage look—which is so-happening-right-now—the unique attraction lies in the dresses' visual dichotomy. The soft, drapey sleeves, which delicately reveal the contour of the arm, and a covered-up neckline contrast with the overt sexuality of the short skirt, which shows off a winning pair of legs. It's perfect as a little black dress, as displayed by Brittany Murphy's sparkling Anna Molinari dress. You'll be subtly sexier than all those other partygoers in miniskirts and midriffs.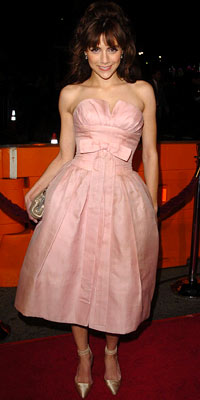 Brittany Murphy is lovely in vintage Jean Patou. There's no other word to describe a woman in a full-skirted dress—the allure of an hourglass figure is undeniable. Get the right curves with a nip at the waist, either in the form of wide fabric on the dress or a belt. The mid-calf length works with an ample skirt, as it accentuates the ankle. Sweet details make the look ultra-feminine,with peek-a-boo lace hem and the pink bow. Complete the head-to-toe prettiness with dainty gold pointy satin heels and a gold clutch. Lovely.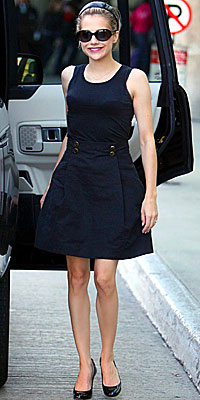 In a paparazzi shot, Brittany Murphy looks cute in her navy sleeveless dress, fabulous shades and simple yet chic black patent flats.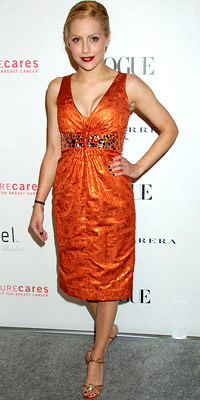 Brittany looks gorgeous in her bursting orange Carolina Herrera dress. "Classic, classy, stunning yet interesting and beautiful," is how Brittany Murphy described Herrera's style.
Brittany Murphy wore an adorable Dolce & Gabbana dress.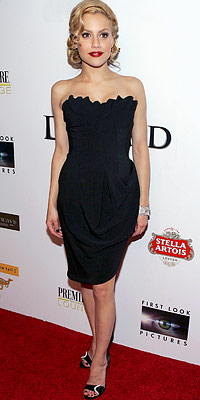 Brittany wears a black corset dress by Anna Molinari, and Neil Lane jewelry. Her pin curls and brick-red lipstick add a touch of Old Hollywood glamour.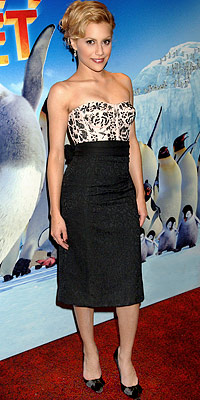 In a strapless Monique Lhuillier sweetheart neckline embroidered bodice dress.